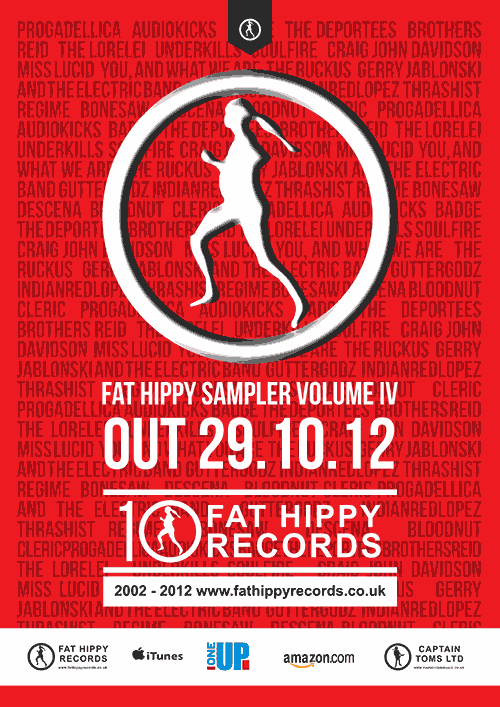 Happy 10th Birthday Fat Hippy Records.
Thanks for all your support over the years. We are delighted to be involved in the birthday celebrations with gigs in London, Aberdeen and Inverness.
As part of the 10 year celebration Fat Hippy Sampler Volume IV will be released on October 29th 2012 along with a gig at Aberdeen's Lemon Tree featuring many of the artists involved. This promises to be a fantastic night of new material.
Without Fat Hippy's input, support and encouragement I wonder if we would have kept plodding on. Keep up the great work and keep unearthing those Aberdeen gems.
Show your support by getting your copy of Sampler Volume IV from Amazon or iTunes.
For all the latest releases form Fat Hippy Records visit their website www.fathippyrecords.co.uk
Here's to another 10 years!
From all at Camp Lorelei x